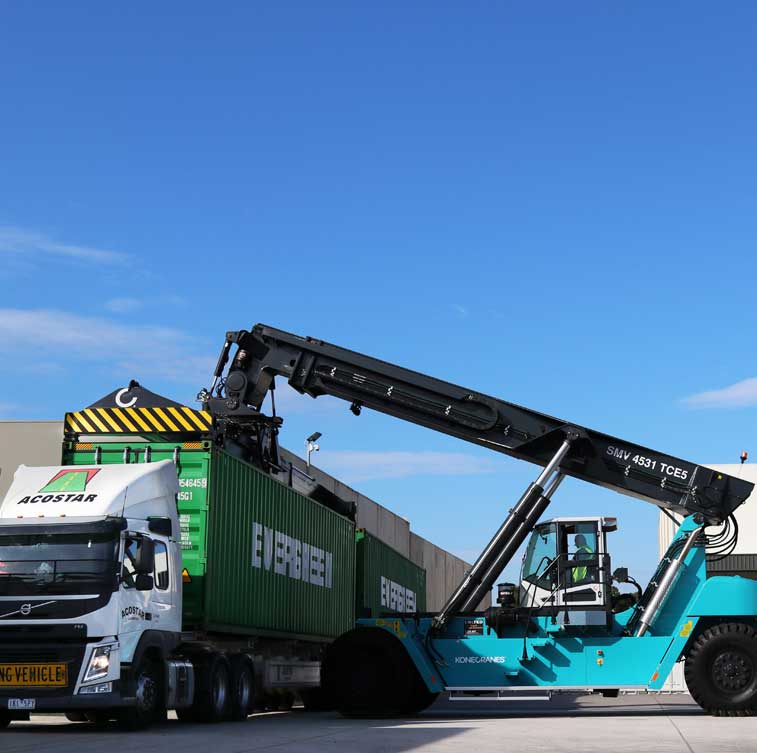 Acostar Logistics – Your Dependable Partner for End-to-end Container Management Services in Victoria
Have you been searching for a dedicated container management services in Victoria? We are a container services provider who can provide you with end-to-end solutions for all your import and export needs? You do not have to look any further. Acostar Logistics can provide you with cost-effective and reliable end-to-end container management Victorian businesses, organisations, and individuals know they can depend on. All our customers rely on us because they have seen our passion and dedication to ensuring that we deliver timely and dependable container freight management services to meet the demands of today's fast-paced and rapidly changing global marketplace.
To do this, our team of highly skilled and experienced container management specialists has adopted the highest level of professionalism to ensure that we provide you with the most reliable end-to-end logistics solutions. By combining this with our dedicated and personalised approach that we deliver round the clock, 24 hours a day, 7 days a week, you can be assured of peace of mind throughout the entire delivery process. At the same time, we have equipped all our carriers with leading-edge Scandinavian in-vehicle automatic craning and digital communications systems to ensure that there are minimal to zero delays when we receive and deliver all your shipping containers.
For more than 15 years now, Acostar Logistics has established trust and reliability by way of our synergistic collaborations with global and local businesses and organisations together with the world's most reputable customs brokers and renowned international freight forwarders. Because of this, our company has the amazing capability to be your go-to one-stop facilitator for all your global and local container freight management needs. We can provide you with a vast array of end-to-end container management services that can fast track your logistics and supply chain requirements in the safest and the most reliable ways possible.
To meet all your import and export container freight management needs from start to finish, our company offers a comprehensive range of services that include container transport, warehousing, unpacking, and 3PL pick and pack. At the same time, you can also get cost-effective services like AQIS unpacking and inspection, container and site fumigation, software integration for automated FCL movement notifications, and more. For nearly two decades now, our company has consistently delivered reliable services at competitive prices. This is why we have become the go-to partner for end-to-end container management Victoria businesses, organisations, and individuals depend on.
Our End-to-end Container Management Services