Acostar Logistics Data Integration Solutions Victoria
Acostar Logistics provides data integration solutions Victorian businesses, organisations, and individuals trust to deliver quick, dependable, and up-to-date logistics management. With our ability to streamline and integrate with your software, you can easily track your shipments in real time and get automated notifications for all full container load (FCL) movements. Along with full communication from our team through every stage of the process, you will gain one of the most efficient logistics management systems.
Whether you need wharf cartage from docks to our warehouse for unpacking, third-party logistics (3PL) pick and pack, cross docking, or redelivering of cargo to your designated endpoint, you can track all your cargo from start to finish. Therefore, you will have full visibility of your freight every step of the way with the latest shipment updates, accurate delivery times, real-time delivery confirmations sent directly to you. If you have any enquiries at any stage, you can rely on our team to work around the clock to answer all your questions.
Fast, Secure, & Hassle-free Logistics Automation
With us here at Acostar Logistics, logistics automation is made easier for you, your staff, and your organisation. This is because we have specifically designed and engineered our software to be simple and user-friendly to minimise any hassle on your end. Our logistics automation specialist can seamlessly integrate our application programing interface (API) key with your software. Then, when your data is entered into the system, it will be consolidated across your entire operation near instantly.
You do not have to worry about security because our software integration was developed to be airtight with authentication protocols and access only given to you and your staff. So, whether you need shipment tracking, inventory management, proof of delivery and more, you and your staff can access all your freight information securely in real time, all from the comfort of a mobile device, laptop, or desktop. Logistics automation has never been easier than with us here at Acostar Logistics.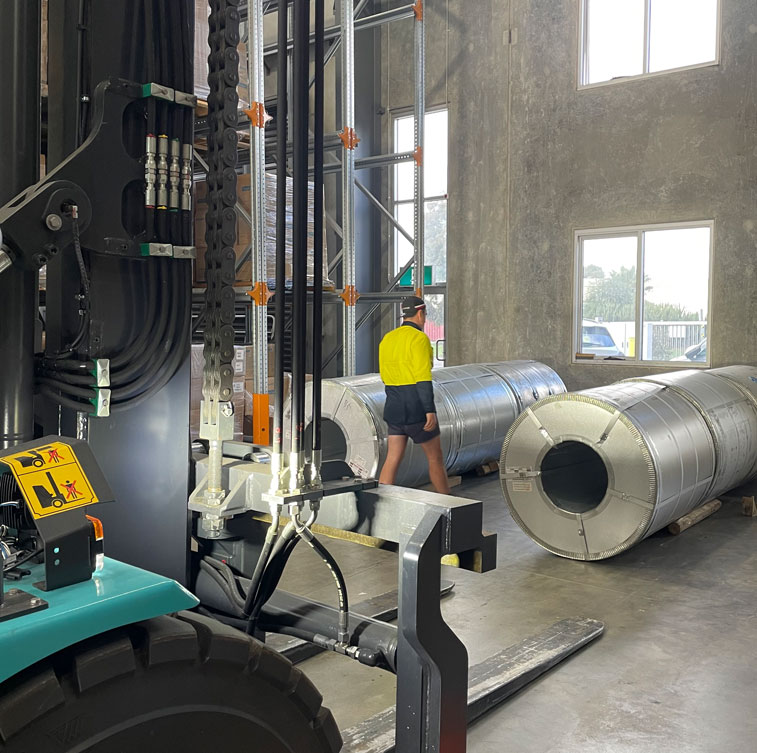 Leading-edge Logistics Automation Software
By leveraging Acostar Logistics' technology services, you will be taking full advantage of leading-edge logistics automation software. Designed and engineered by expert developers using state-of-the-art programming languages, you will have the best automated logistics management system our industry has to offer. Tested and proven to deliver complete automation and establish full visibility throughout your supply chain, from imports to inventory management to transport to delivery, you will dramatically improve the productivity and efficiency of all your operations.
Here at Acostar Logistics, we have a deep understanding of the crucial importance of timely and reliable logistics services in today's fast-paced and rapidly changing global marketplace. By utilising our tested-and-proven logistics automation software, you will not only keep up but get a step ahead of the competition. With us, you are effectively future proofing your operations to be at par with the world's most progressive enterprises. So, let us show you the data integration solutions Victorian businesses, organisations, and individuals trust to deliver quick, reliable, and up-to-date logistics management.