HACCP & Food Grade Facility for Warehousing Food Victoria
Acostar Logistics provides 100% safe food handling with our team of fully qualified Hazard Analysis Critical Control Points (HACCP) management system experts and fully certified food grade facility for warehousing food Victorian businesses trust. With an extremely clean and tidy food grade warehouse along with a highly experienced team of food handling specialists, you can be assured of ZERO cross contamination while meeting all your First In, First Out (FIFO) requirements.
Our team here at Acostar Logistics adheres to the strictest HACCP food safety standards when it comes to handling and storage. From the moment we receive your food shipments, you can trust us to keep them as fresh and safe as possible through proper monitoring and control of all conditions. We provide effective hazard analysis, critical control point identification, establishment of critical limits, monitoring procedures, corrective actions if needed, record keeping, and verification procedures.
Through our highly meticulous handling and storage systems and processes, you can have peace of mind knowing that all your food shipments are safe and will pass certifications for transport and consumption across Australia. With our reputation for following the highest safety and quality standards, we are trusted by hundreds of local and international businesses for all their food logistics needs. So, if you need an HACCP-adherent facility for warehousing food Victorian businesses trust, go with Acostar Logistics.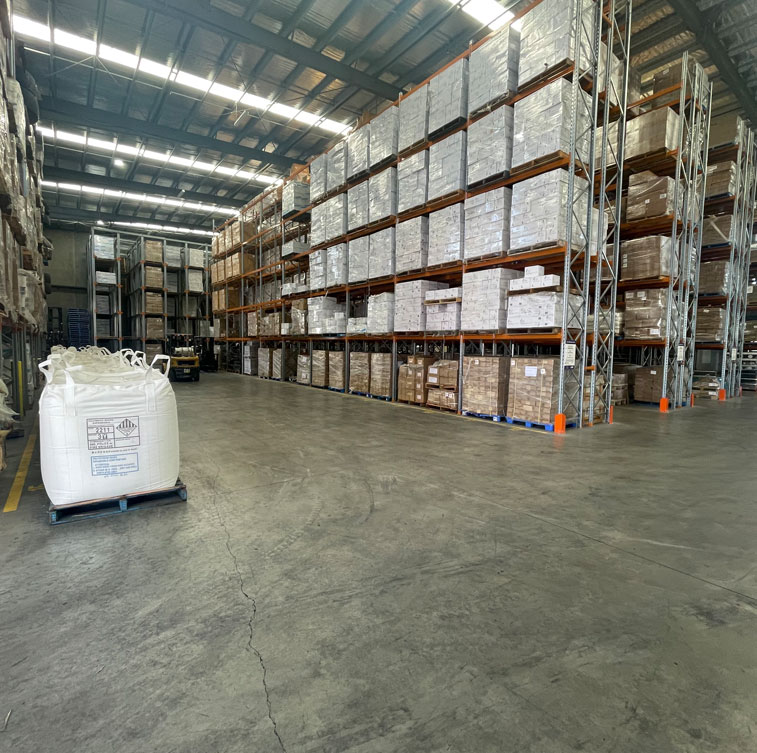 Warehouse Unpacking FAK, 3PL (Pick & Pack), & Cross Docking Victoria
Acostar Logistics provides the warehouse unpacking for freights of all kinds (FAK), third-party logistics (3PL) pick and pack, and cross docking Victorian businesses have come to depend on. Having 7,500 square metres of warehousing and undercover area along with highly skilled and experienced cargo management specialists, we can do everything with great ease, care, and speed. We provide our cargo cross dock warehouse storage, handling, and supply chain solutions for businesses in a wide range of industries.
With us, you can be assured that all your FAK cargo is unpacked and ready for transport to meet your timelines and deadlines. Acostar Logistics has one of the fastest turnaround times from container availability to cargo availability. At the same time, we can give your supply chain a boost with our highly efficient 3PL pick-and-pack fulfillment and cross docking services. You can trust our cargo handling experts to unload, sort, pack, and load your shipments for transport in the most timely and secure manner.
Working with Acostar Logistics, you can effectively minimise or even eliminate the stress from warehouse and distribution logistics. We take care of everything from unpacking all your imports, storing all your cargo, sifting, and packing all your shipments, and getting them into trucks exactly when you want and need them. So, if you want fast, secure, and efficient warehouse unpacking for FAK, 3PL pick and pack, and cross docking Victorian businesses rely on, call our team here at Acostar Logistics.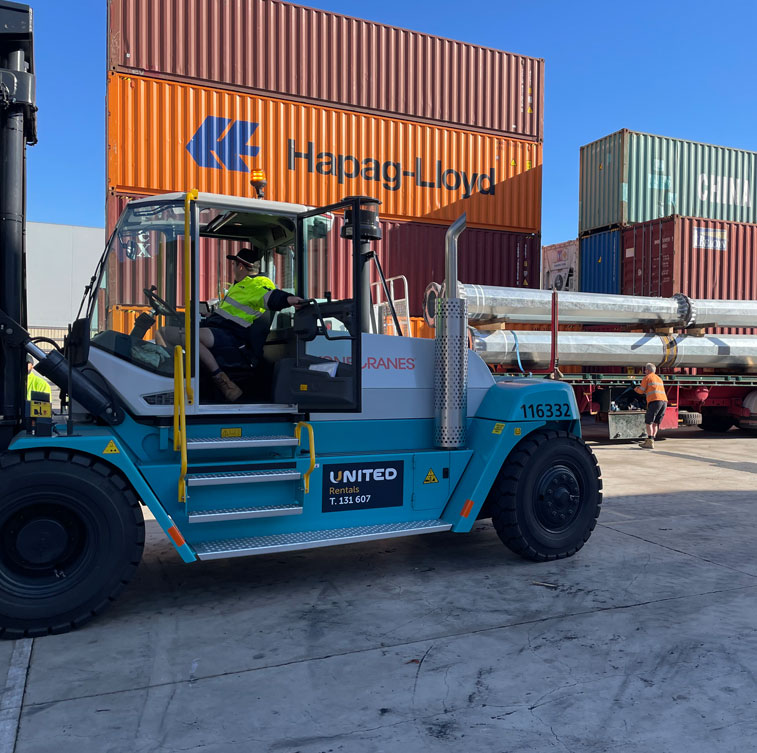 3.5T, 5T, 16T, & 45T Rated Forklift Hire Victoria
Acostar Logistics provides the forklift hire Victorian businesses rely on to help increase the speed and efficiency of their warehouse and distribution logistics. You too can take full advantage of our own in-house fleet of state-of-the-art forklifts for hire rated at 3.5 tonnes, 5 tonnes, 16 tonnes, and 45 tonnes with crane. Having a wide range of lift capacities along with our highly skilled and experienced heavy equipment operators, we have the capability and capacity to move, unpack, and deliver everything.
Whether you need warehouse storage, unpacking, or cross docking, we can provide you with the right forklifts to suit your requirements to a tee. From moving full-sized shipping containers to our storage facility to loading and unloading large-volume boxed cargo to and from trucks, our forklifts can handle almost anything you need to move. We can also provide you with crane truck hire if your shipments require the need for one. Whatever the scenario, you can rely on us to move everything on time every single time.
Here at Acostar Logistics, we have heavy equipment operators with decades of knowledge and expertise who follow the strictest safety standards. So, you can be assured that your cargo is in safe and capable hands. Our company has bult a powerful reputation for delivering the fastest turnaround times in the safest and the most secure ways possible. With leading-edge heavy equipment and highly skilled and experienced operators, Acostar Logistics has become the best-value forklift hire Victorian businesses rely on.